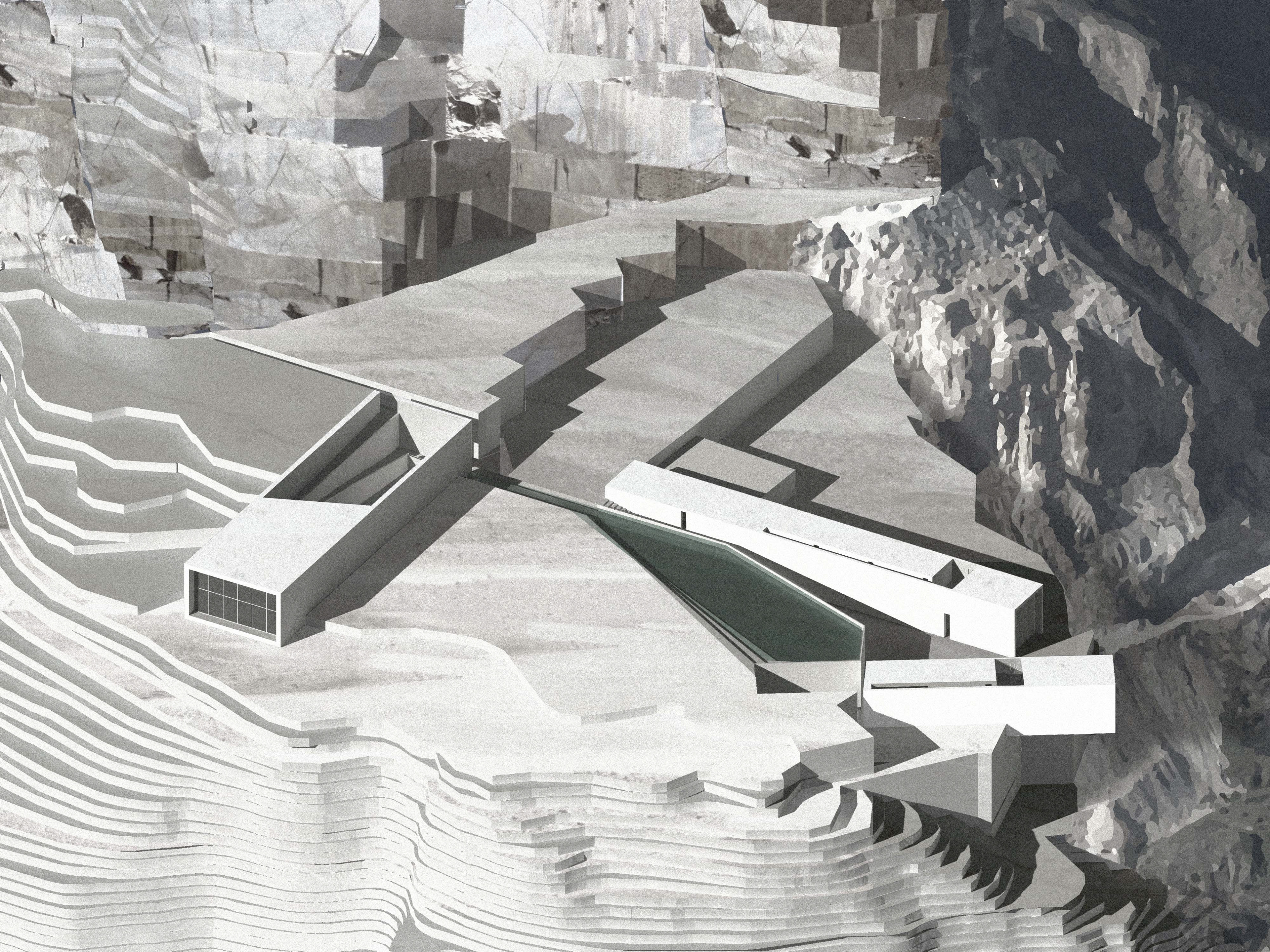 The project plot is located on the top of a mountain in a abandoned marble quarry close to the town of Cóbdar, in Andalusia. The program consists of an art center organized in two parts: an exposition area and a facility for artistic research. The former aims to raise awareness of the importance that marble quarries have had for centuries. The latter is to accommodate six sculptors, who will live in, work and display their studies having to do with the manipulation of marble.
Cóbdar marble quarry in Almerìa, Spain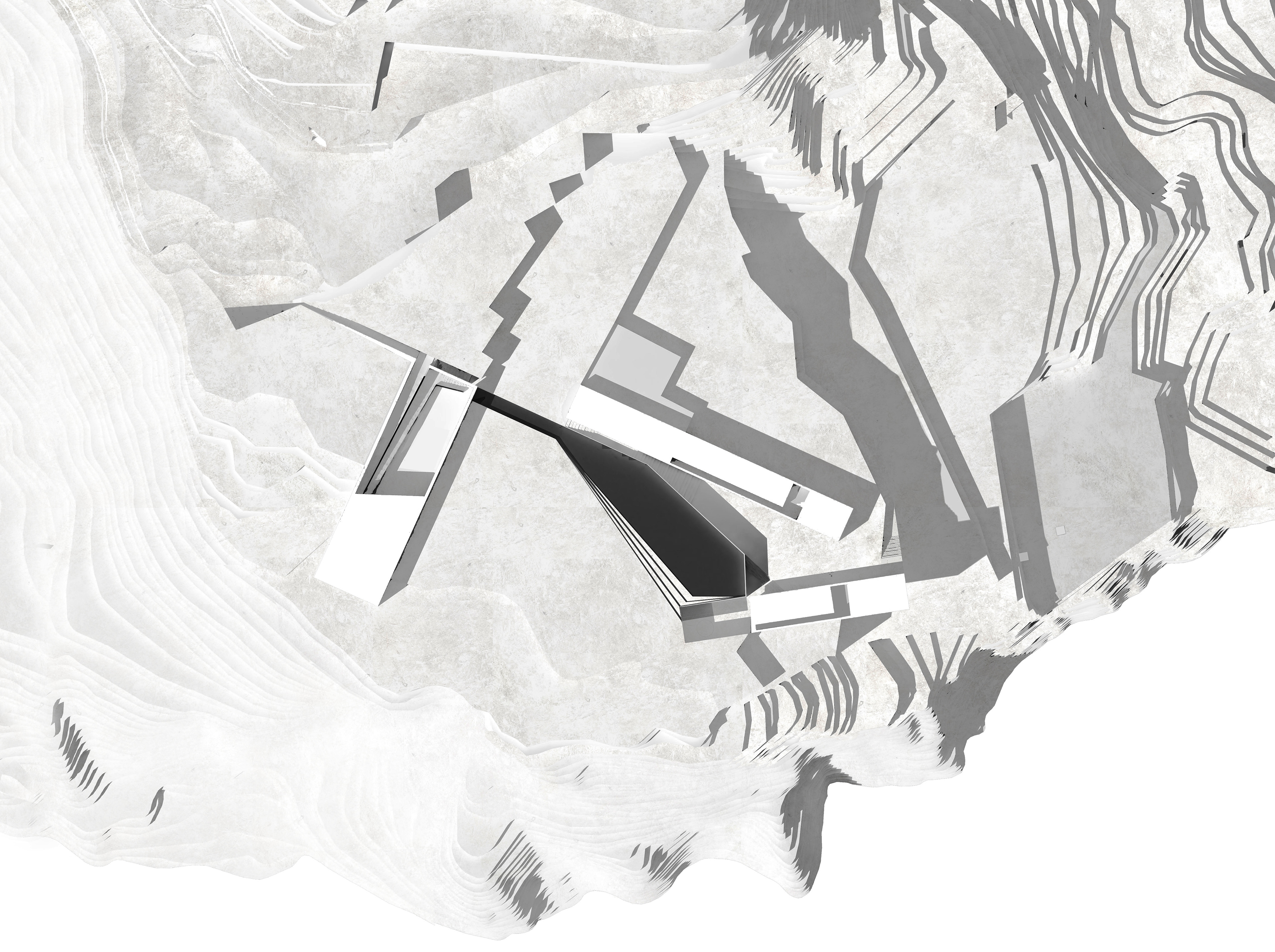 The whole system is generated by several radial axis, traced by the existing cuts in the stone, due to the extraction activity of the quarry. The art gallery, placed in the most accessible point, next to the road. This building is accessible by a long ramp, that gently leads to the patio and then to the main entrance of the museum. The ultimate view on the valley from the top of the mountain is provided by a big window at the end of the building. 
The gallery provides also a passage to the lower level, which run along a reflecting pool and goes down in a more private square, faced by two buildings. The six sculptors facilities are divided into two buildings, the southernmost one spreading on the cliff with a cantilever, and the other one laying on one of the biggest platform. Both the building provide workspaces for the artists and an upperfloor where are organized their living spaces. At the easternmost part of the 'tubes' are placed two semi-public halls, designed for the artists community life.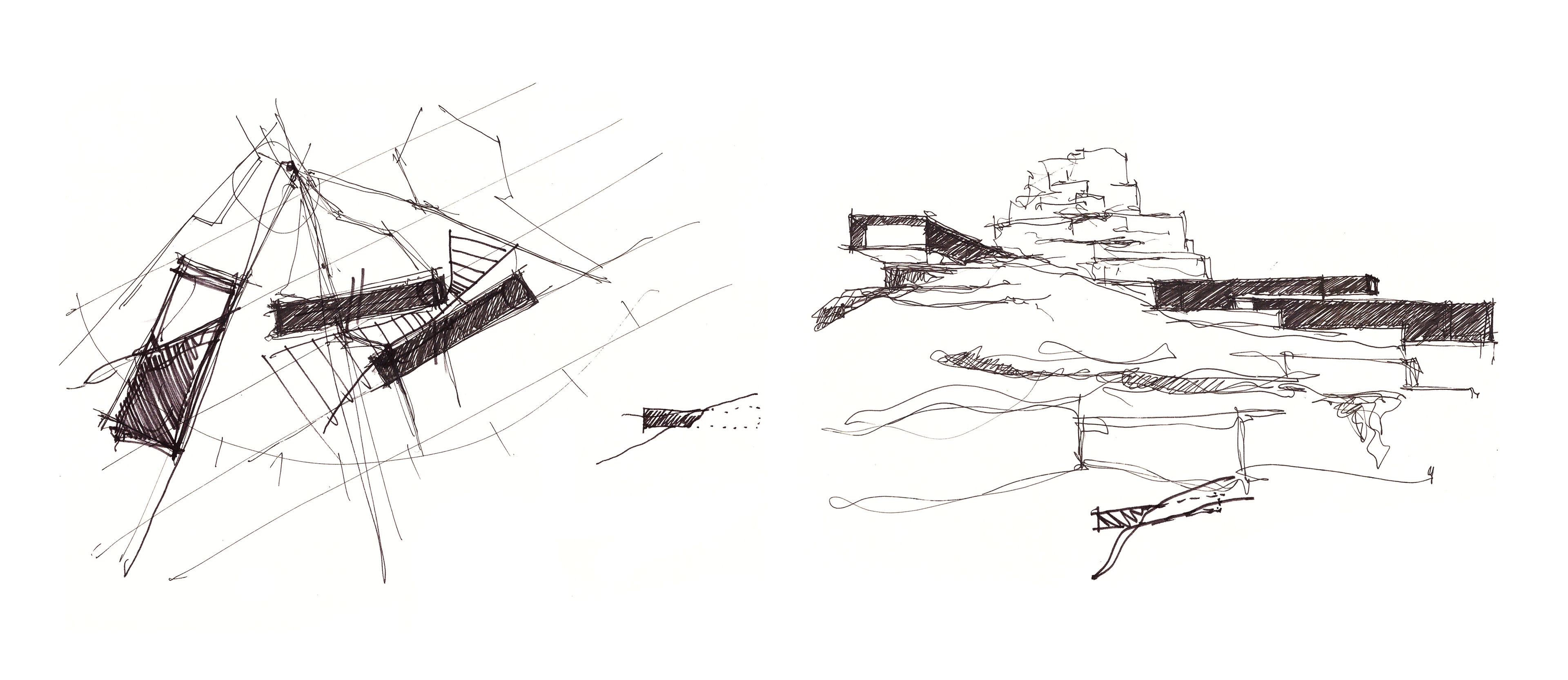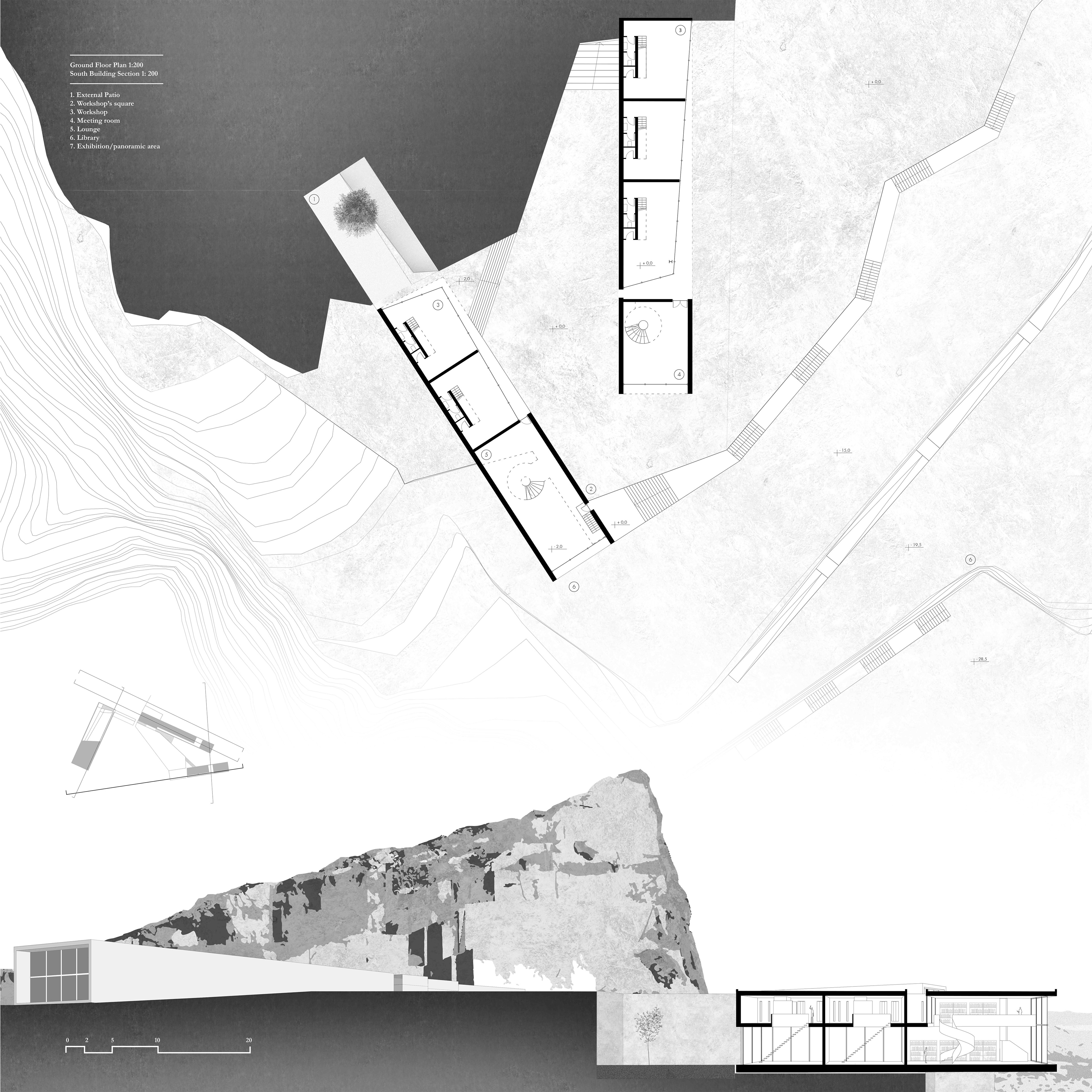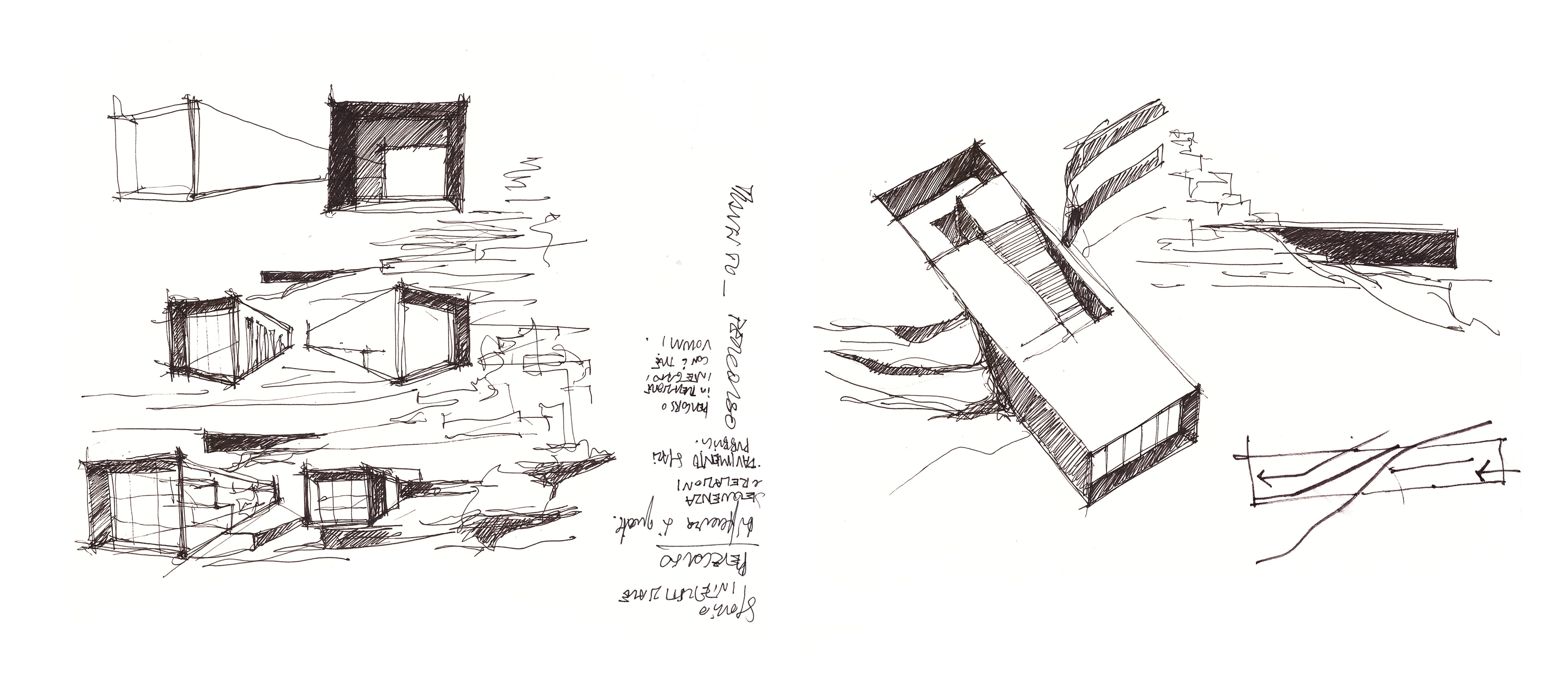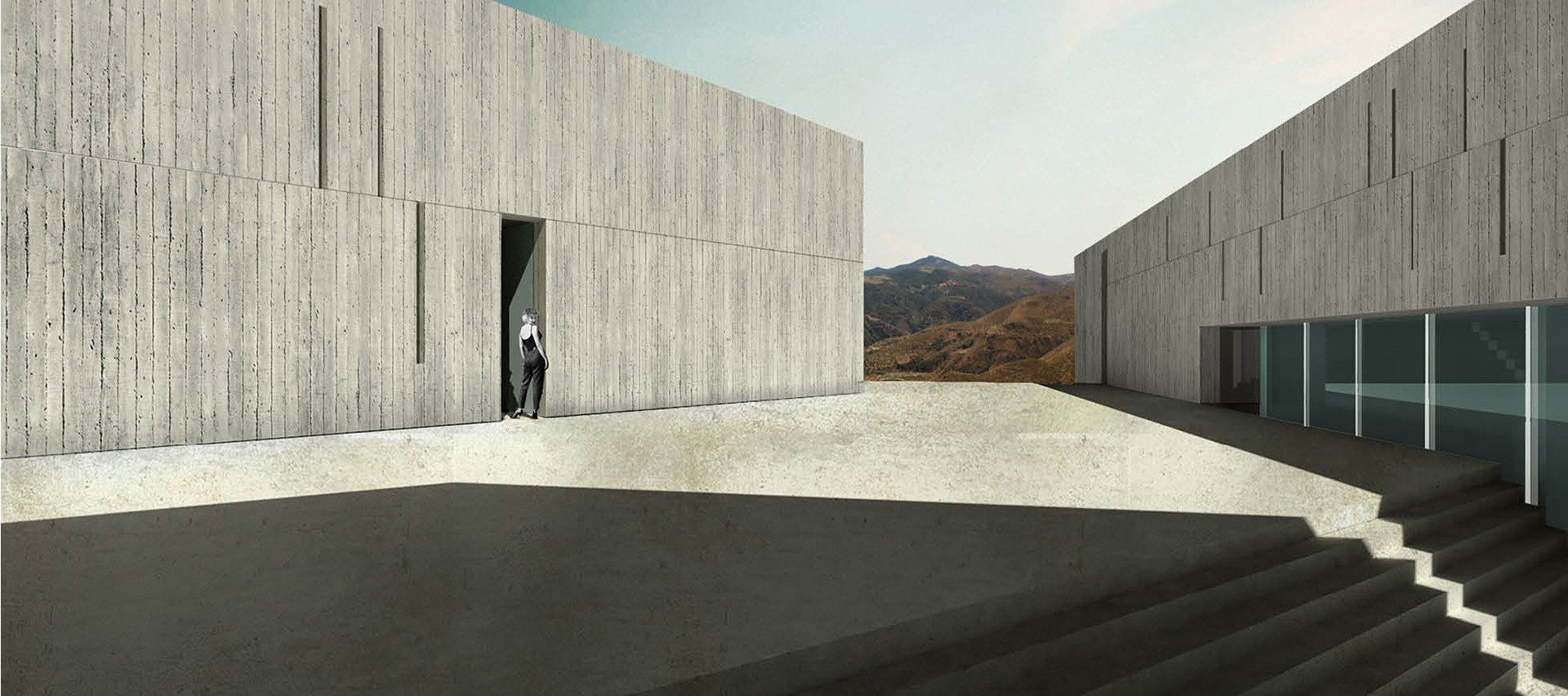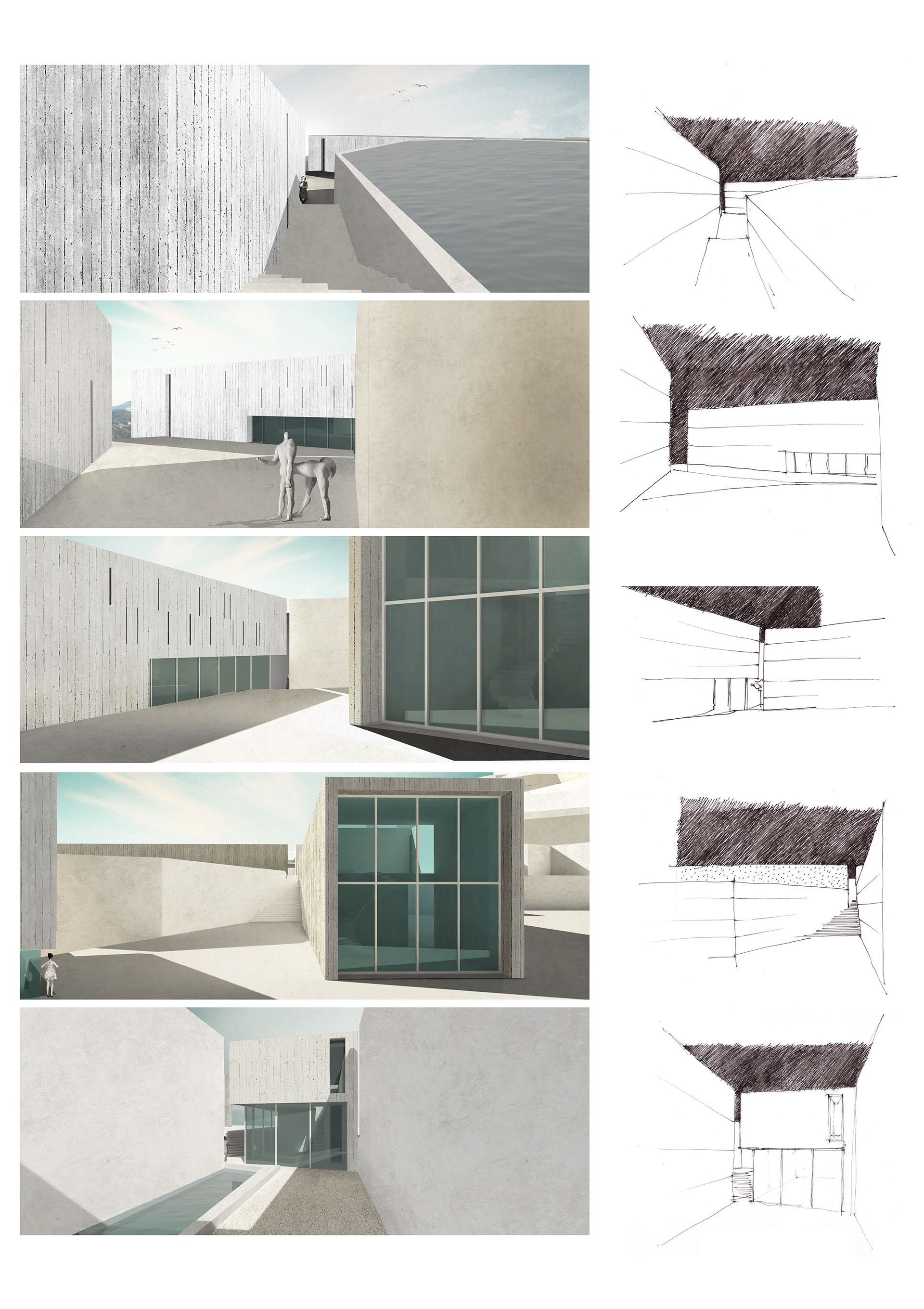 Academic Project

Architectural Design Studio 1 
Project topic 

Art center and ateliers 
Location

 Cóbdar, Almeria, Spain 
Mentors

 Francisco Beloqui Mangado